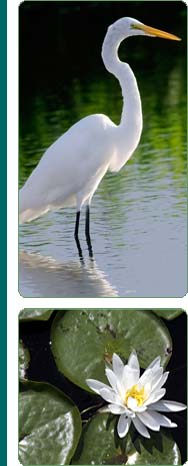 At EH Mitigation Providers, we're here to make the wetlands mitigation process simple and efficient for our clients. Here is a brief overview of what you can expect during the mitigation process:
• The appropriate state and federal agencies will determine the amount of credits necessary to satisfy government mitigation requirements. Most companies and individuals (also known as applicants) hire an environmental company to work on their behalf throughout this process.
• After the number of credits have been determined, the applicant should come to EH Mitigation Providers to begin the credit reservation process. The applicant gives us their contact information, project name, permit numbers, permitting governmental agency name, amount of credits required, and the mitigation bank they need to purchase from.
•EH Mitigation Providers will quote the applicant a price—and with the proper down payment and an executed agreement—the requested credits are reserved.
• Once the applicant pays the balance of the mitigation credits in full, EH Mitigation Providers will allocate the credits to the applicant.