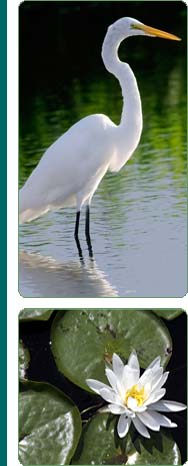 EH Mitigation Providers, L.L.C. is a commercial wetland mitigation-banking firm, headquartered in Jacksonville, Florida. We own and operate four mitigation banks within the St. Johns River Water Management District: Loblolly, Nochaway, Sundew, and Tupelo. These banks consist of approximately 14,000 acres throughout Duval, Clay, and St. Johns counties.
Our mitigation banks offer credits to help private property owners, commercial land developers, and other related businesses preserve or offset wetland areas possibly impacted by their projects in Clay, Duval, Putnam and St. Johns counties. We incur the liability from the mitigation process and eliminate the need for the costly and time-consuming procedure of identifying and certifying an appropriate off-site mitigation property. As a result, EH Mitigation Providers offers substantial savings and helps avoid the long-term monitoring, maintenance, security and compliance requirements.
Since 2002, EH Mitigation Providers has sold over 1,000 credits that have mitigated approximately 500 acres of wetlands. And our list of satisfied clients just keeps on growing.